The coast of Maine is one of the most perfect backdrops for weddings. One of the great parts of my job is that I get to explore our coastline and find myself in places I maybe never would have. In September of 2009 I was fortunate enough to provide wedding flowers for a ceremony at Ft. Popham which is such a cool spot !  The architecture of the old fort with the water all around is so unique and dramatic! The reception followed at the lovely  Sebasco Harbor Resort which is another picture perfect location with the harbor waters and rocky coast line all around. The bride Liz was very creative; she had a color palate of green, purple and white and wanted flowers that were contemporary yet still reflected the natural beauty of the idyllic settings of her wedding celebration. I had a fantastic time taking her vision and running with it and I love the results! Enjoy and be inspired!
Many thanks to the super talented Jessica Weiser of Fidelio Photo for making my work look so good!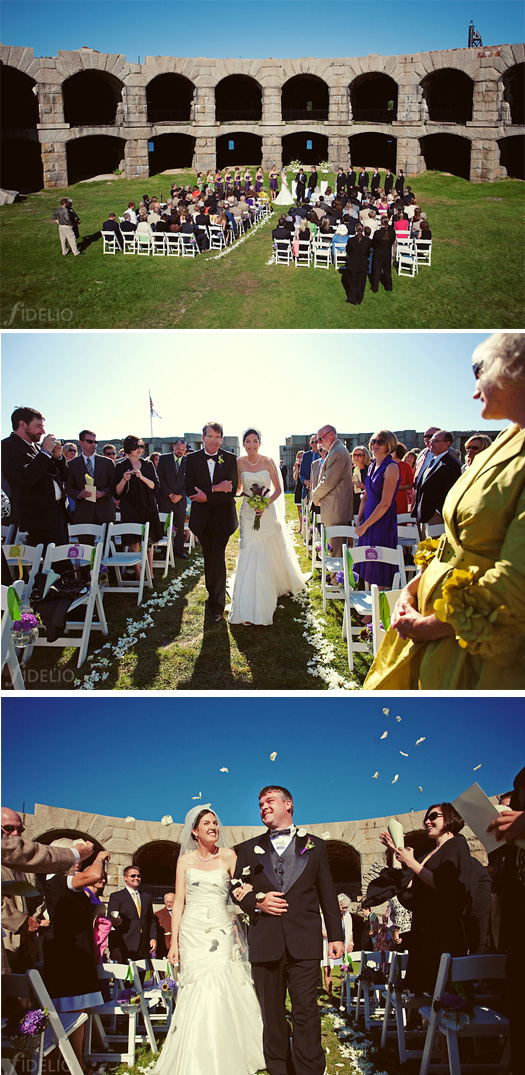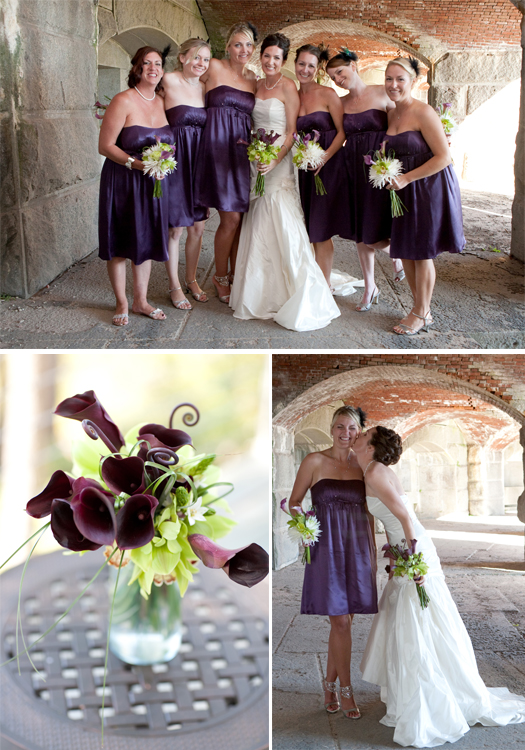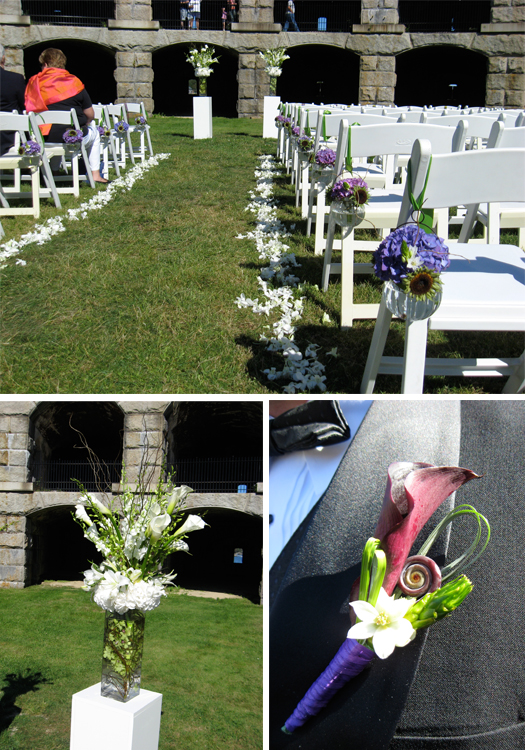 (I took the above three photos – please don't mistake my snapshots for Jessica's work)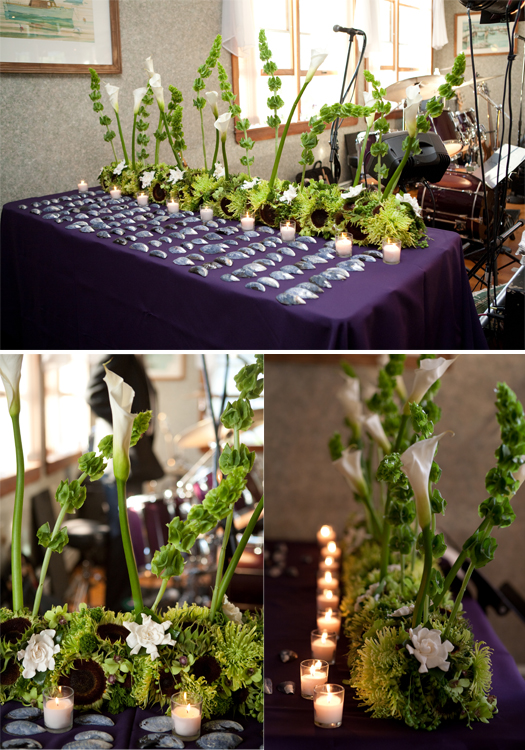 LOVE this decoration for the escort card table! Fun, funky, modern!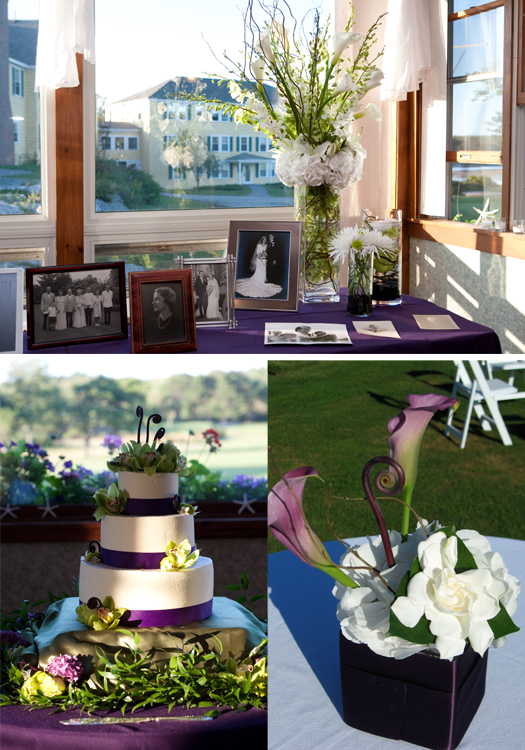 (I took the shot of the fun cocktail table flowers on the right)