Grace Ormonde magazine has always been a great resource for all things fabulous, decadent and over the top in the wedding world! It is full of fantasy and glamour that inspires every bride. I was of course thrilled to be invited to to be a part of a Grace Ormond photo shoot at Hidden Pond in Kennebunkport last June! Hidden Pond is such gem and I have always been in love with the farm garden that I chose that as THE spot for our inspiration table!
I was inspired by the gorgeous linen from La Tavola and just let everything fall into place from there! The table is all at once bright, light, textured and earthy … I could sit at that table for hours for a mid summers alfresco celebration with some of my favorite people! What a fun afternoon especially when David Murray is taking the photos! Special thanks to Be Our Guest for the event rentals and La Tavola for the table linens, napkins, seat covers and pillows.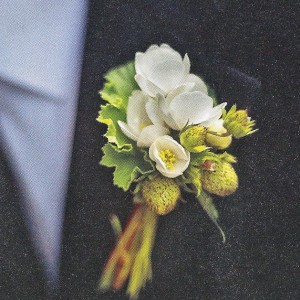 A boutonniere we created for the shoot was featured too….a sweet and lovely gathering of woodland anemone, green strawberries and geranium leaf…so perfect for the garden setting!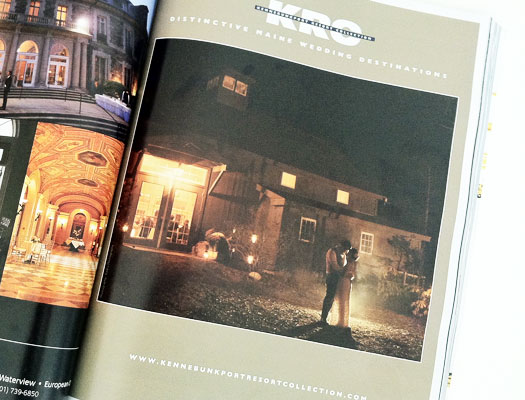 And what a bonus to see this beautiful Kennebunkort Resort Collection ad highlighting a wedding Beautiful Days was a part of! The event barn at Hidden Pond is at the top of my "very special venues" list! Gorgeous photo from Nadra Photography.
Many thanks to Grace Ormond for including us! We had a fantastic time and are delighted to have the opportunity to share some of our inspiration and what we love to do with your readers!