I love the holidays! They are an opportunity for me to dive into decorating the house for a month full of festivities with family and friends. This year I kicked everything off with my annual ladies only holiday party which is always a blast. I spend so much time in the wedding season planning other people's parties that I always look forward to finally having the time to entertain at my place. This year I kept it gold, glittery and earthy.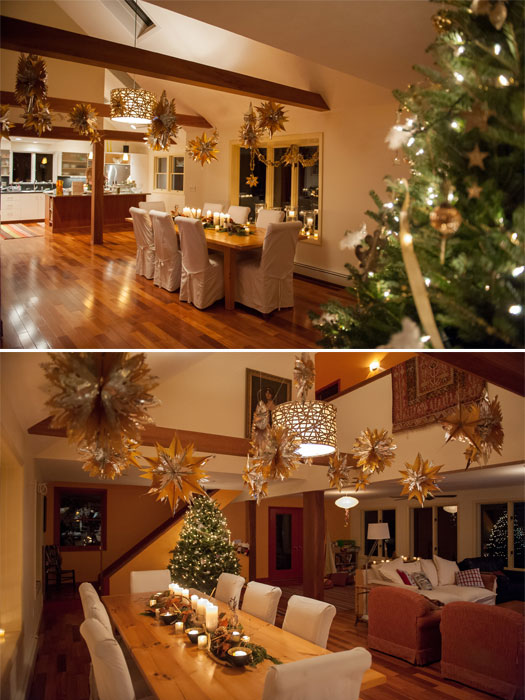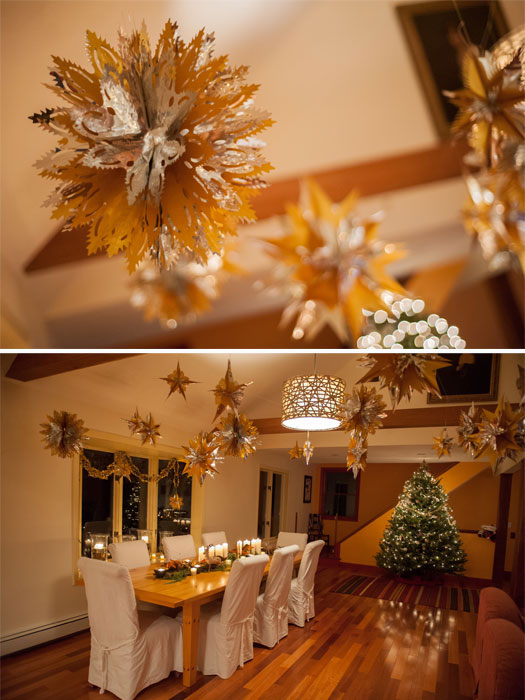 The gold and silver foil stars were perfect hanging from the beams, sparkling away as they caught the candlelight.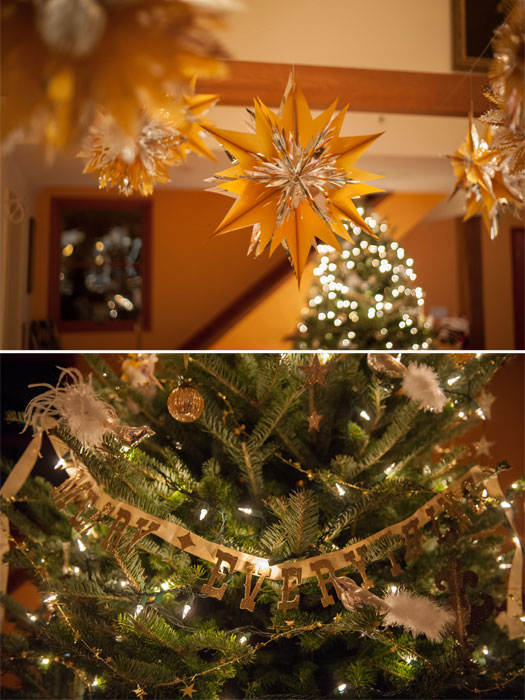 "Merry Everything" is just the perfect sentiment for the time of year…spelled out in gold glitter of course!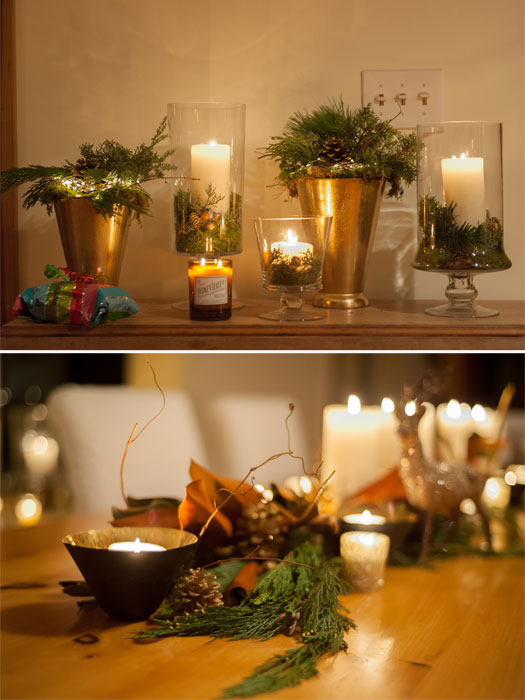 I fell in love with the combination of the evergreens, grapevine accents and magnolia leafs with pops of gold pine cones.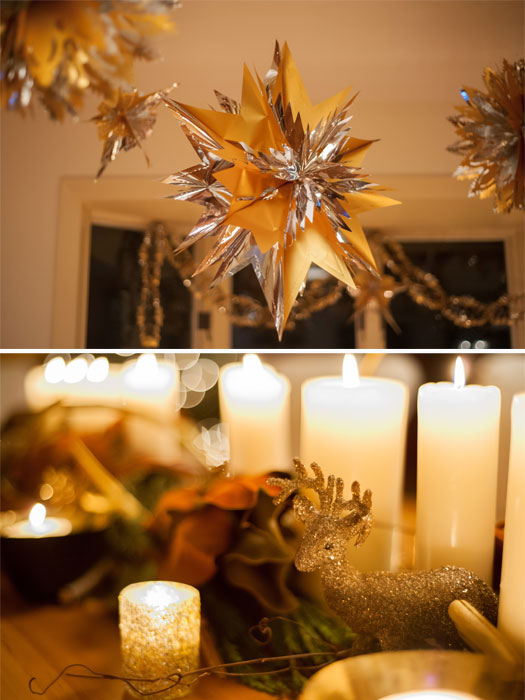 My glittery deer are always out for the holidays… they put me in the spirit right away.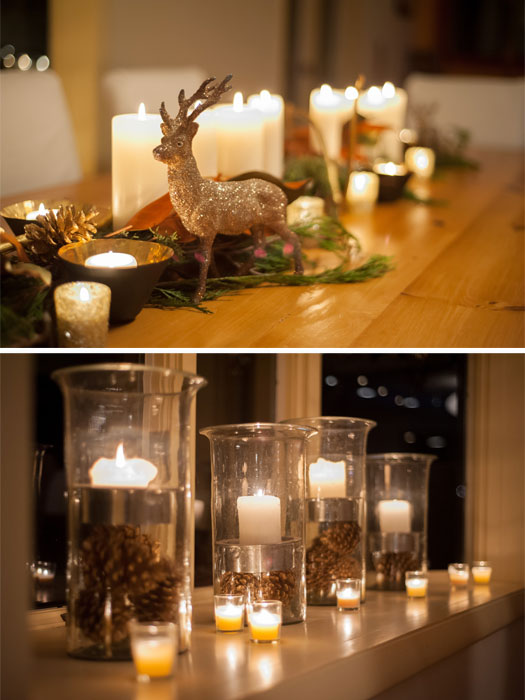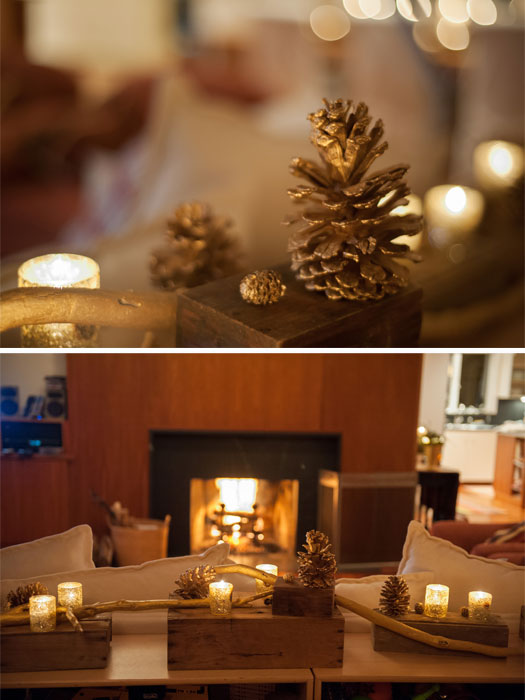 Keeping warm by the fire gets a little cozier with more candles!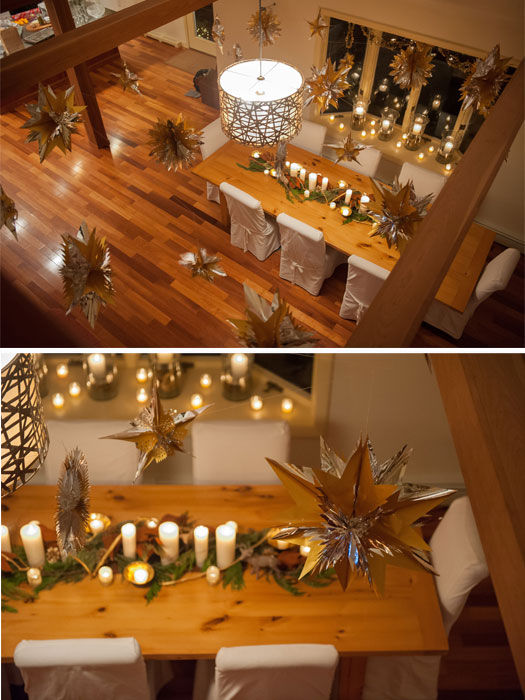 Thank goodness my husband is always game to take on hanging decorations from the beams! I couldn't do it with out him!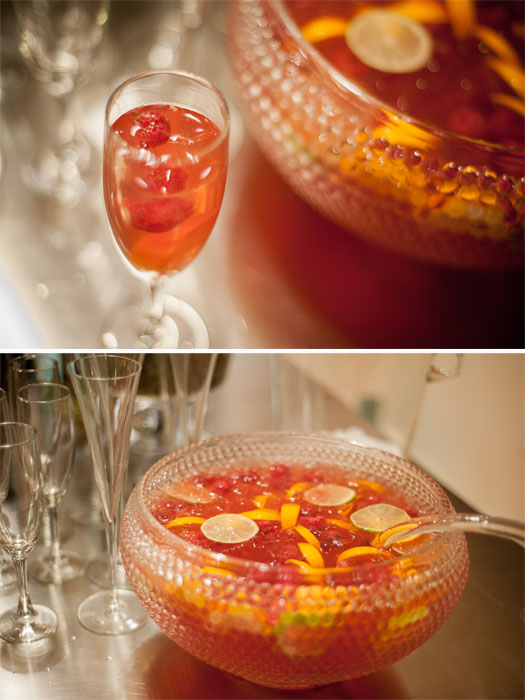 On the menu? Prosecco, tequila and St Germaine punch.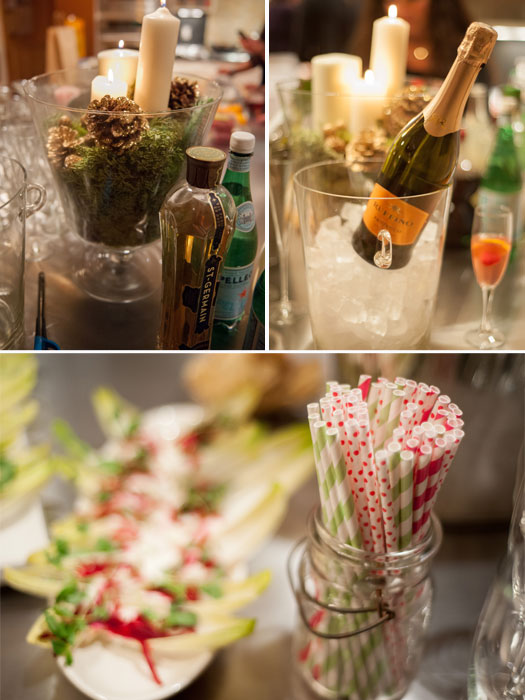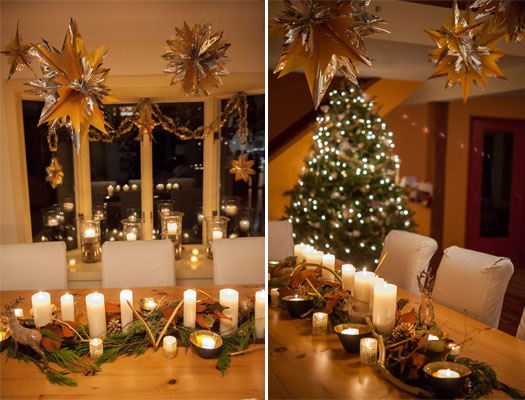 I painted some driftwood pieces with some gold acrylic paint to continue the earthy vibe while still keeping the festive golden glow.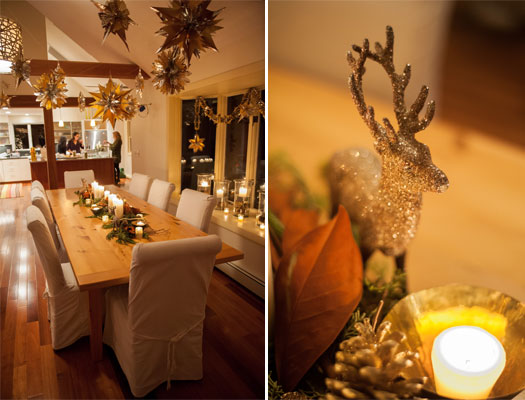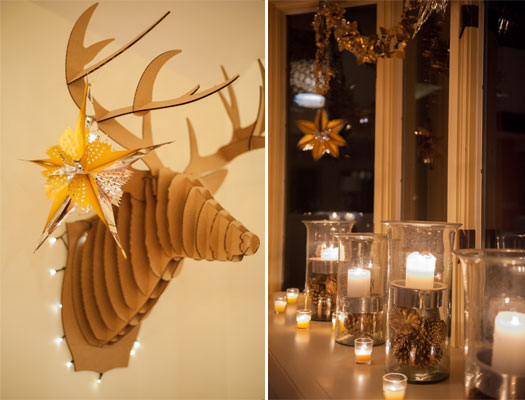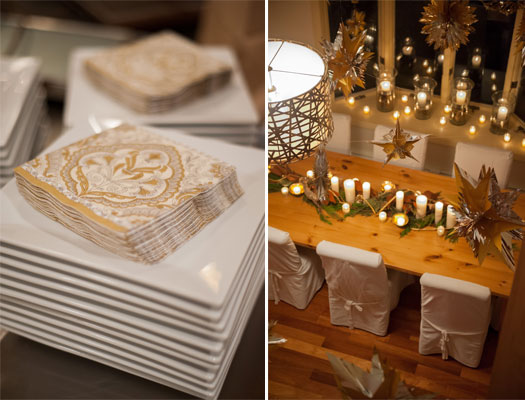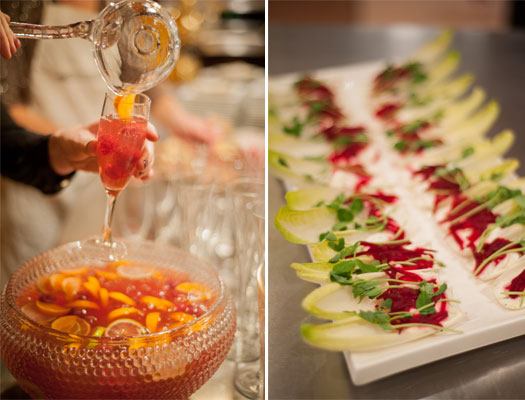 I definitely get busy in the kitchen and love making bites like herbed cheese, pickled beets and pea shoots on endive delights – they tasted as good as they looked!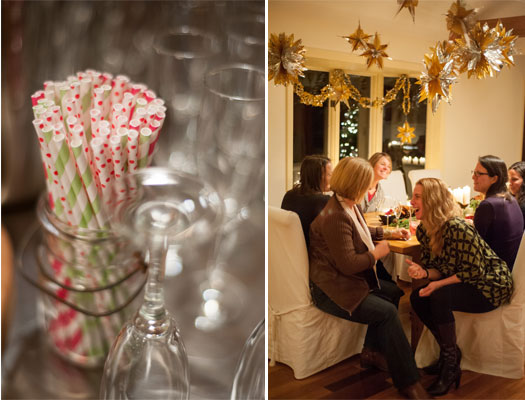 Can't wait for next year!
MANY thanks to the super talented Brea McDonald for coming a little early to light the candles and take the beautiful photos!