Creating gorgeous floral designs and unique and thoughtful event design is a work of love! I am truly honored when our work is recognized as lovely and inspiring by others. Some of  Beautiful Days' work has been recently highlighted in two great blogs so distract yourself for a few minutes and check them out!
The lovely Kittery, Maine seaside inspiration shoot is on the fabulous Grey Likes Weddings. Dreamy, vintage seaside story with Sara O'Brien of Griffin-vites and Brea McDonald.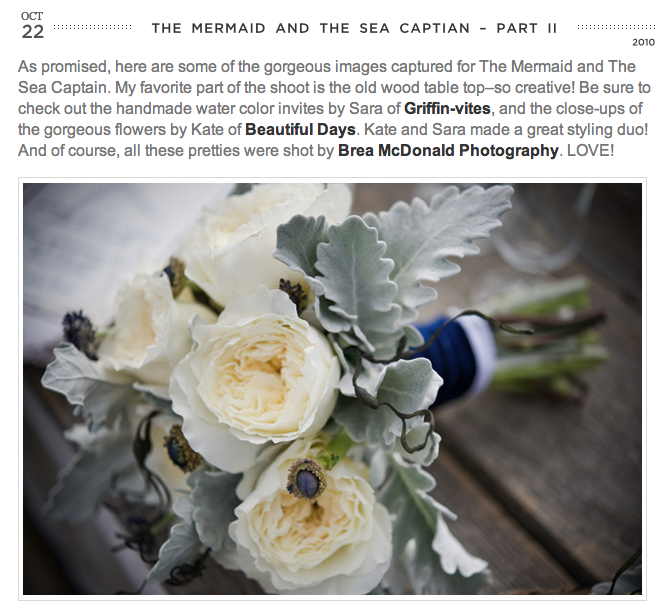 And bridal shower perfection with pink and white flowers and gold accents on The Sweetest Occasion! Loved collaborating with Sam at Gus & Ruby Letterpress to help create the fantastic florals for her best friend (and business partner) Whitney's celebration at Blue Sky in York, Maine. Captured perfectly (as always!) by Emilie Sommer.