Late into last winter Heidi Lynne of White Loft Studio and I bundled up and braved the elements to create a wedding inspiration shoot that was warm and romantic against the white back drop of winter. We loved what we did and are so pleased that Well Wed magazine loved it enough to put it in their 2011 Fall Winter Cape & Islands issue! Here's a peek at the spread.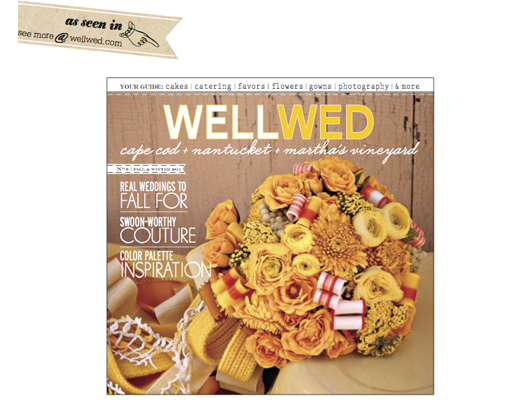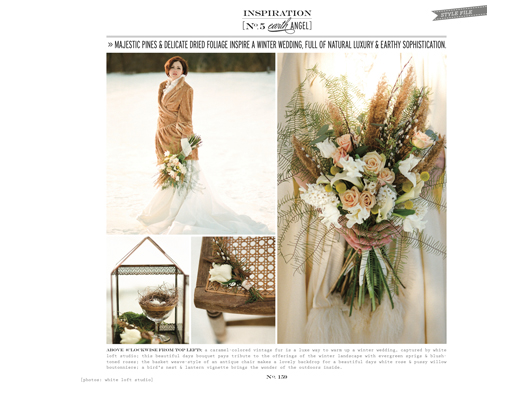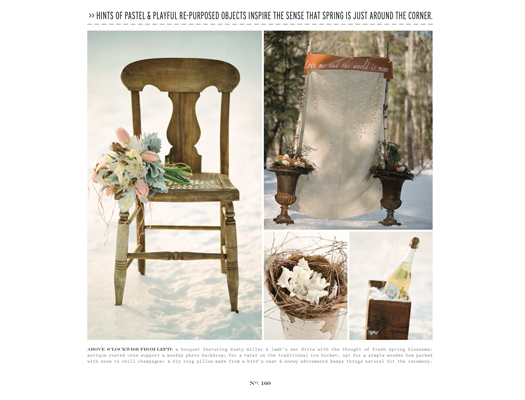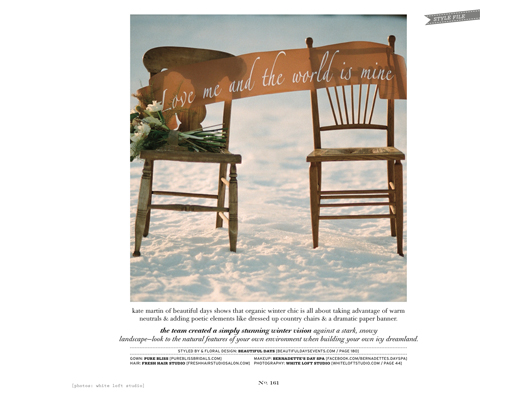 If you want to see more of the shoot you can check out my blog post from last spring here. Heidi and I  first collaborated on another shoot in a green house almost two years ago- alot warmer and we didn't have to wear our snow shoes! Check it out here! Thanks so much to Heidi for her amazing images and fantastic collaboration! Visit Heidi at White Loft Studio to see more of her beautiful work.
Beautiful Days pops up one more time in the same issue Well Wed! A dear friend of mine did the flowers for this perfectly modern preppy Nantucket wedding celebration and I had so much fun going home to be a part of her team!