I have never done too much around the house for Halloween but this year I went all out! I had a vision of a dark chocolate cupcake, with tangerine buttercream topped with pumpkin seed toffee – YUM! So what better excuse to make the little lovelies than to have a Halloween party! Multiple trips to fabric and crafts stores, a few hours flipping thru recipes and a few Martha mags, a major food shop, a few nights of cutting and gluing (I think I used seven different glues and adhesives!) and a few days of baking and a last minute request to my husband for a puppet stage and TA-DA ! the perfect Halloween party for family and friends and their little ones.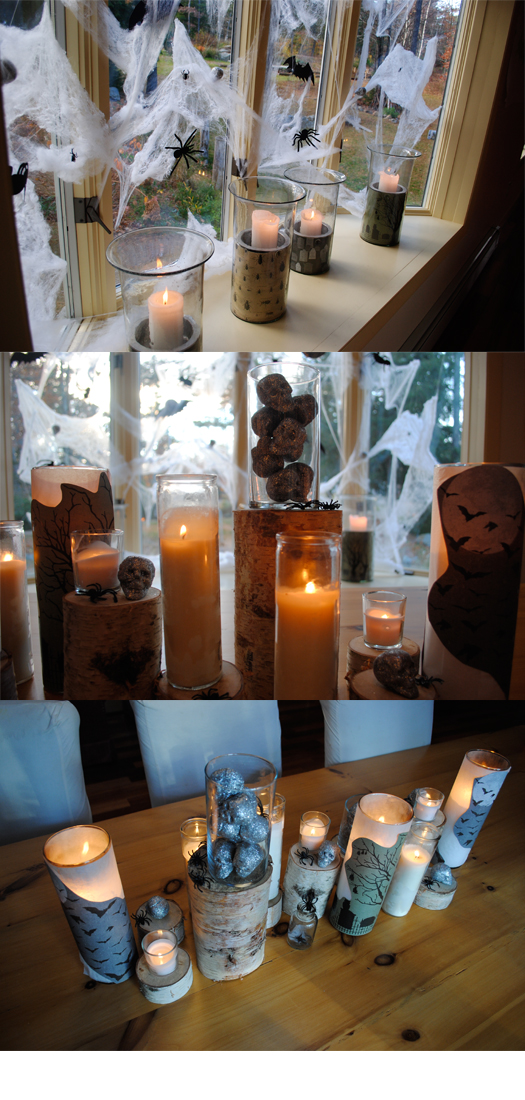 What's a party without some glitter?! I had to have these silver glitter skulls! And all the little spiders and bats give everything just enough spookiness.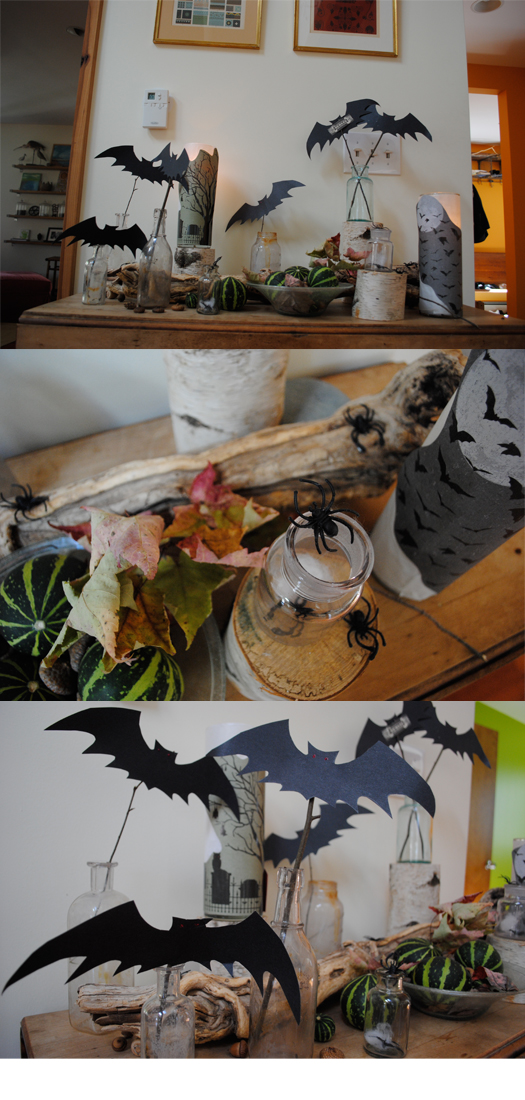 Love the bats! Each of the kids got to take one home – they were a big hit!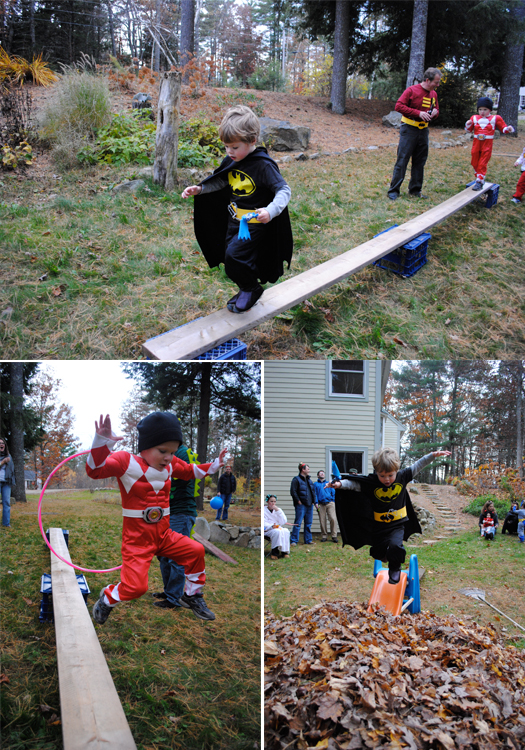 Awesome (and somewhat death defying!) obstacle course…what kid doesn't want to jump into a pile of leaves!?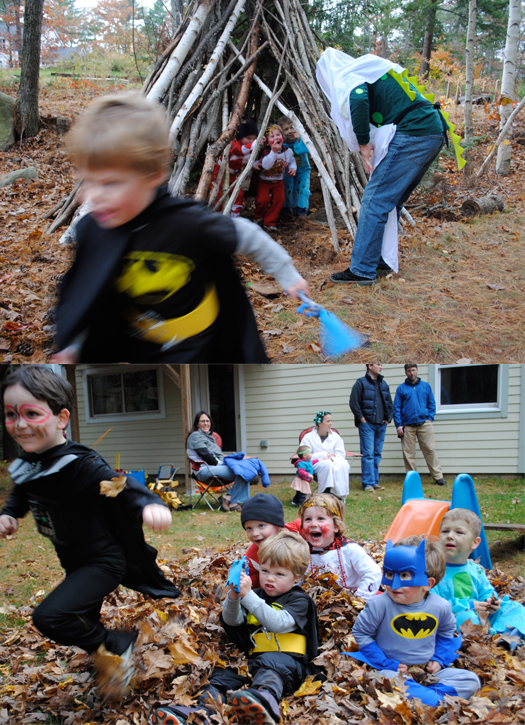 Some hide and ghost seek to get the little ones all riled up!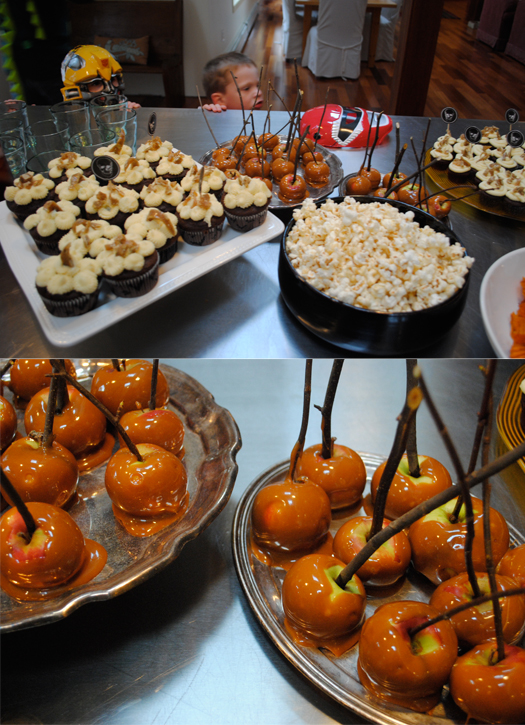 Followed by yummy treats…love the mini caramel apples!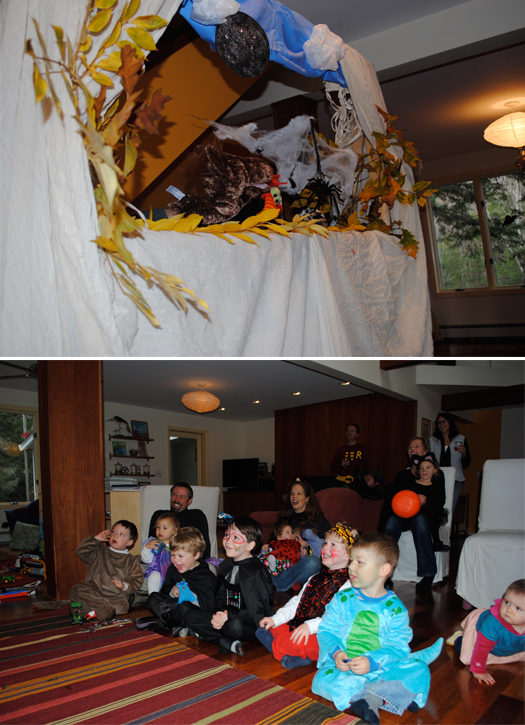 A silly and a bit surprising puppet show was great entertainment for everyone!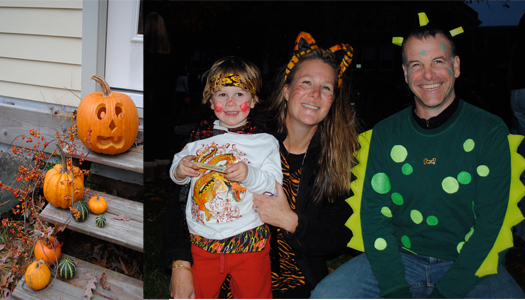 Hmmm…I wonder what we'll do next year!