Country Living Magazine reached out to me last year about shooting a family sledding party and oh boy what fun we had! It's no secret that I love a good party and I am a sucker for a gathering that includes family fun and plenty of special details and that's exactly what we did last winter at my house. Somehow we managed to get just enough snow and a beautiful day as the back drop for an afternoon of little ones running around in the snow, indulging in sweets and treats for young and old and finishing the day around a big bon fire.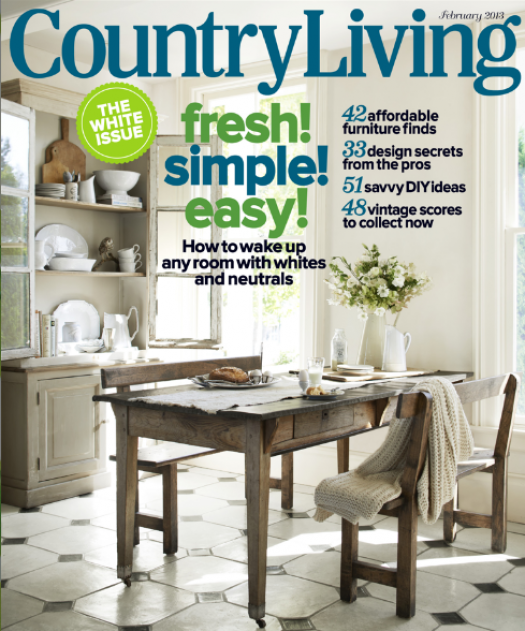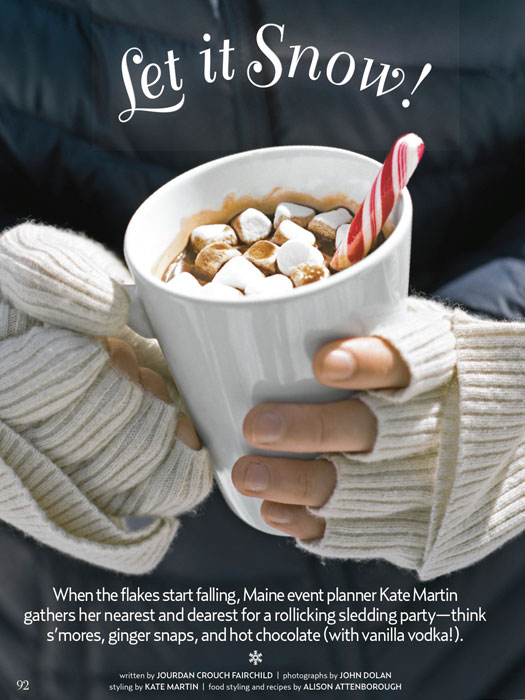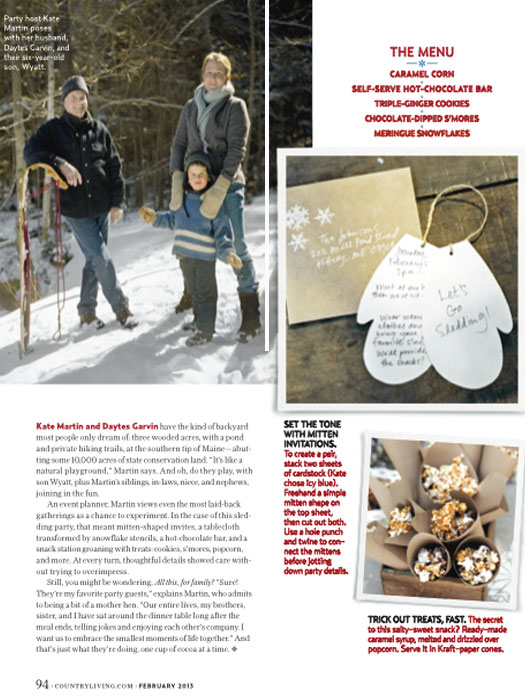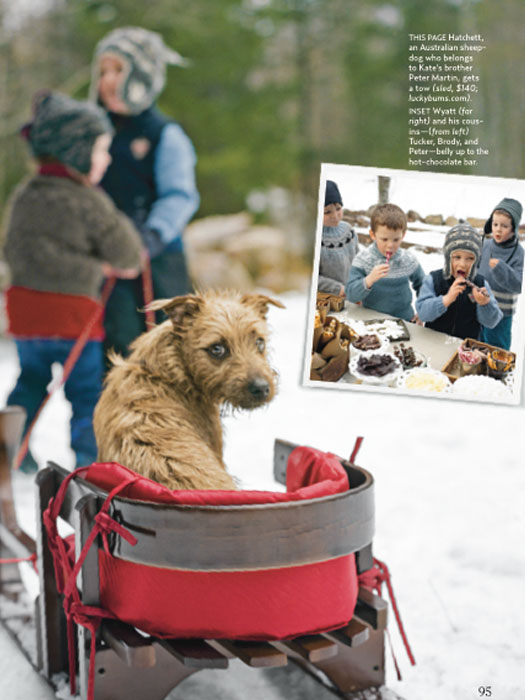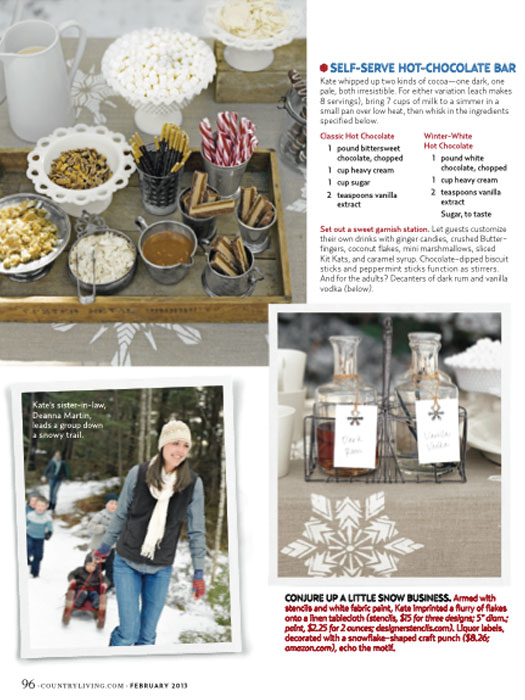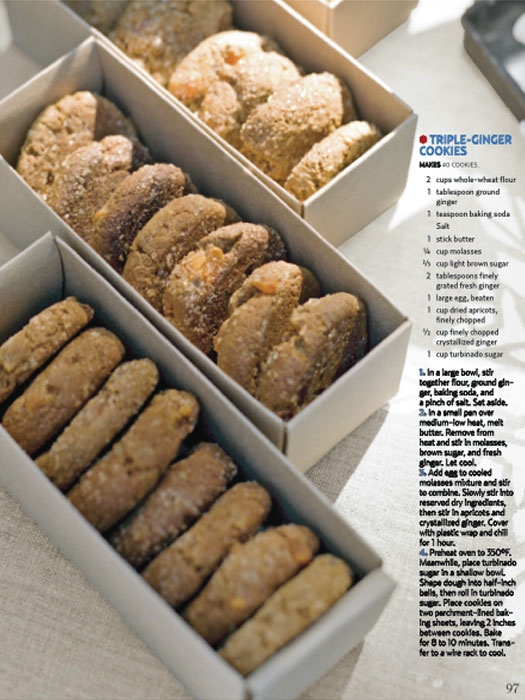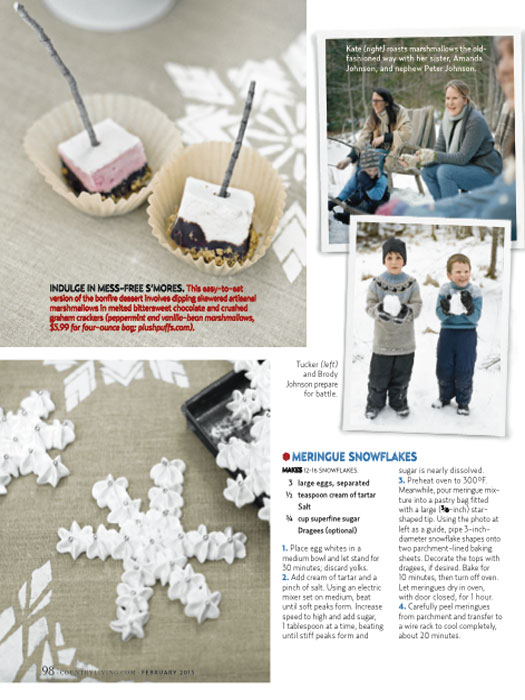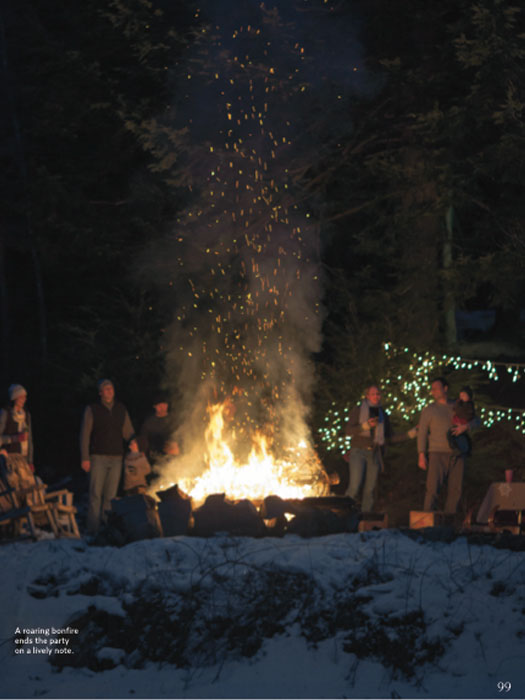 It was an amazing experience working with the fabulous and creative team at Country Living especially Jourdan Fairchild  who first saw our work on The Sweetest Occasion blog and wrote the feature. The photographer John Dolan is truly an amazing talent and made us all feel so comfortable as he captured the day. I learned so much from the equally amazing food stylist Alison Attenborough. And I was fortunate enough to have my first "stylist" credit -working along side the editors at the magazine to develop the look, feel and special details of the shoot – I think the hand stenciled linen table cloth was one of my favorite projects! But some of the most special details were the sweaters worn by Wyatt and three of his cousins that were knit by their great grandma. And we have all had a good laugh at the fact that my brother's dog stole the show! Be sure to grab your copy and get inspired for your family fun this winter!
A very special thanks to Beautiful Days' Tyler McGinley for helping me keep everything together all day and to Lucky Bums for loaning out the perfect toboggans.
Cannot wait to do it again…I'm already conjuring up thoughts of a summer family bash that includes homemade lemonade, fruit ices, water balloon games and a hike through the woods for a swim in the pond!
The shoot is also the first look at my work as a stylist for print production which is a service that will be offered through our new sister biz Maine Prop House. Check it out  and stay tuned for more from Maine Prop!